Vegamour hair care is partnering with Sephora to expand its distribution to about 450 Sephora stores nationwide. Vegamour also sells on its own website; in June 2021 it began selling on sephora.com.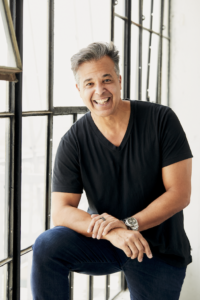 "[This expansion] will pave the way for the future of hair, to build the expansion of the hair wellness category. As the category leaders, it's important for us to educate on the importance of a 360 approach to hair wellness targeting the underlying root causes and symptoms of poor hair health. Vegamour will fully support Sephora with campaigns, expert-backed content, education and media, sampling, as well as in-store and digital events," said Dan Hogdgon, CEO and Co-Founder of Vegamour.
Jennifer Lucchese, VP Haircare Merchandising at Sephora, said of the partnership, "Sephora is thrilled to expand our partnership with Vegamour and continue bringing clients best-in-class hair care products both online and so in our stores.With its focus on holistic hair health, Vegamour helps clients address the underlying causes of hair thinning and offers clinically proven formulas to deliver results."
Vegamour, which according to industry sources generates between $75 million and $100 million in annual sales, uses sustainably harvested, 100 percent plant-based actives with the latest advances in molecular science to produce clean, clinically-tested formulas to promote hair and scalp health. It was the first hair care brand to actively engage consumers in the premise that nutrition, physical health, mental health, and emotional well-being are just as important to hair health and appearance as topical hair care products. General Atlantic acquired a minority stake in Vegamour in April 2021.
Vegamour launched in 2016 with topical and nutritional supplement products containing sustainably harvested, organic plant actives clinically proven to help improve visible hair growth, help reduce fallout and repair follicle damage, all while protecting the hair from external aggressors. Vegamour formulas are designed to work in tandem to create the optimal ecosystem for healthy, abundant hair.
Building on its product mix, last month Vegamour launched a collection based on hair type called Enso, comprised of a shampoo and conditioner for Fine, Medium, and Thick hair types, along with an overnight restoring mask for all types.
And to further connect its community with information, the company created an all-female expert panel to provide expert-backed hair wellness education, content, tools and resources.  The panel features dermatology and science, nutrition, and hair experts including Harvard-trained and board-certified dermatologist, Neera Nathan, MD, MSHS; licensed dietitian nutritionist Erica Zellner, and celebrity hairstylist and co-owner of Los Angeles beauty studio Striiike, Ashley Streicher.