The beauty industry is dramatically different now than it was just five years ago. Influencer-created brands, nascent indie companies and wellness-centric collections are propelling sales in a very crowded playing field. Digital beauty brands with traction online are opting to expand into physical spaces, as well. And, on the West Coast, innovation continues to flourish and set the pace for the industry.
As beauty continues to transform, a growing need for new financial options exists. While start-ups and growing brands benefit from growth strategy advice and financial support to get to the next level, more established brands require additional funding to keep up with inventory demands and channel growth. Being first to market is mission critical, and brands need to be prepared.
Rosenthal, the largest privately-held factor and finance company in the U.S., is uniquely qualified to help beauty and wellness brands, from growing start-ups to more seasoned businesses. The company has been empowering entrepreneurs for more than 80 years with a variety of solutions including factoring, asset-based lending, purchase ordering financing and dedicated financing for e-commerce brands.
CEW recently spoke with Maria Contino, Western Region Sales Manager, Rosenthal & Rosenthal, about some of the most transformative industry trends they're seeing and the financing tools that beauty brands can use to stay ahead of the competition.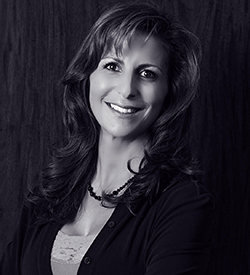 CEW: What trends will reshape the industry in 2020?
Maria Contino: We're fortunate that the beauty sector is currently quite healthy and expected to flourish. Our team works closely with many founders and brands, so we're able to spot trends as they emerge. At the moment, we're seeing continued growth across the wellness category, in all things clean, vegan and natural. CBD has also become one of the hottest ingredients to hit the beauty scene and its popularity will continue to grow. Other growth sectors include personal care products for men, and female Gen Xers and products targeting different skin conditions and tones.
As a $4.2 trillion industry, wellness touches nearly everything in beauty today. Whether you're 9 or 90, we're all much more aware of what we're putting in our bodies and how it makes us look and feel. Wellness products have expanded outside of health food stores and are now on the shelves of specialty stores and luxury department stores. Wellness is for everyone and, consequently, distribution is becoming more ubiquitous.
Celebrities and influencers continue to be integral to promoting beauty products and their ultimate success. Having a celebrity name attached to a product immediately elevates a brand, to both retailers and consumers. Rosenthal is a great partner for high-profile founders because we can lend against the brand name as part of the financial solution to support growth. Plus, our flexible lending and decision making isn't based solely on a company's sales or balance sheet.
Lastly, we're seeing many of the brands that started as direct-to-consumer now adding wholesale to the mix. Most of these brands need help managing that side of the business, especially when it comes to credit protection, collections and cash flow.
CEW: What should beauty companies know about Rosenthal? How do you differ from traditional banks or lenders?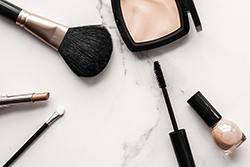 M.C.: We've worked closely with all the major specialty and department store chains over the years, so for clients selling into retail, we know those customers. We can help beauty brands navigate retailer relationships, especially with regard to new distribution channels.
This is especially valuable for direct-to-consumer brands that may have hit a plateau and are now diversifying their distribution and strategically building wholesale businesses. Brands need to be everywhere the customer is and not all customers shop exclusively online. Having a presence in a specialty or department store allows direct-to-consumer brands to reach more customers and present their brand in ways they can't do online. Because many digitally native businesses aren't as knowledgeable about wholesale, they can really benefit from Rosenthal's retail expertise and our ability to help credit protect, collect and manage receivables. We work with businesses that need a little more flexibility and creativity, with fewer restrictions than a traditional bank offers. Many banks will not support companies that have suffered financial losses even if they're currently experiencing growth, but we can support those companies to help them achieve their financial goals.
CEW: Which of Rosenthal's tools align well with a typical beauty brand?
M.C.: Really, they all do, especially since many of our services can be combined or utilized separately based on a brand's needs. For example, we can partner with traditional lenders to provide credit and collections services only, something that not only helps the brand but also the existing lender. With us, lenders know the collateral they are lending against is being professionally managed. Factoring is a popular tool among beauty brands because it offers protection against bad debt, collections support and working capital to purchase more inventory or overadvances (short term loans) for seasonal needs.
Many beauty brands rely on venture capital and, to be clear, we don't always compete with those firms. While VC firms focus on initial capital needs and longer-term investments, we help address a brand's working capital needs. We're an attractive partner because we offer a financial solution so equity holders and owners can maximize on their investment, and we can also be an equity alternative.
CEW: Amazon is making big waves in beauty. How can you help brands looking to sell on Amazon?
M.C.: We're one of the few lenders that are able and willing not only to finance a pure direct-to-consumer business, but also lend against inventory fulfilled by Amazon. It's a complex marketplace and the requirements for brands change frequently. Many of our clients do business with Amazon so we know the landscape well.
For more information on how Rosenthal & Rosenthal can assist with your financial needs, please contact Maria Contino at 310-245-7580 or [email protected].