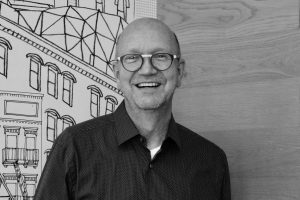 Dr. Robb Akridge, best known as the creator of Clarisonic, is introducing a new facial innovation and this time the concept extends beyond a skin care tool. His latest venture, Opulus Beauty Labs, has launched what Dr. Robb described as a "personal beauty lab." The regimen begins with Opoule Ampoules which are waterless, single-dose treatments designed with an inner filling of actives encased within an outer layer of ingredients meant to enhance absorption. The plastic-free pods are placed in a beauty appliance, Opulus Activator, that heats and unifies the dual-layered formula with the goal of churning out precise, peak-potency applications. A starter system, which includes the activator plus a four-week ampoule supply, retails for $495 and is available for pre-sale.
The idea for the concept was inspired by chocolate (yes, chocolate).
"When L'Oréal bought Clarisonic it gave me the freedom to no longer just think about that brand," explained Dr. Robb. "I was in a fancy chocolate shop and I started thinking about how each one has a different flavor, texture and experience and I thought, why isn't skin care like that? I began conceptualizing how the chocolate format would work with cosmetic chemistry to create something that could give us serums, oils and body treatments to offer a new experience in beauty."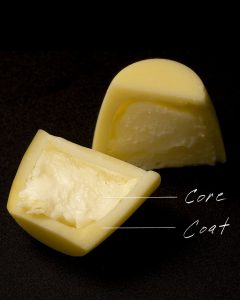 For the launch, the ampoules focus on retinol, the beauty industry's holy grail ingredient for premature aging known for its worse-before-better list of side effects, such redness and peeling. This system aims to take the guesswork out of the adaptation process.
"Retinol has been around for 40 years and the main challenge has been trying to get the right concentration at the right time and over the right period to avoid irritation. People are doing so many things to make it work from diluting it to decreasing frequency usage," said Dr. Robb. "We created a system where a different ampoule is used every night and as a user goes through the 'advent calendar,' they are increasing tolerance for retinol over time."
Noting that active indigents are sensitive to light and air, Michelle Balmer, the company's Chief Brand Officer who previously worked on the Clarisonic brand, said the system is superior to jars as consumers don't have to worry about formula degradation.
"Cosmetic packaging has had to solve the issue of freshly mixing ingredients with various concepts such as dual chamber bottles, so this idea of enrobing a part of the formula within another, which is only activated when ready for use, has reimagined the delivery system for actives," she said.
As a new-to-market product, the brand will lean heavily on education.
"We are putting together a video series on Youtube with award-winning dermatologist, Dr. Marnie Nussbaum. There's so much misinformation about retinol so we are relying on a combination of her expertise and our innovation to simplify information for consumers," said Michelle. "Additionally, we didn't plan to be 100 percent DTC and we had some great opportunities, but we shifted based on what's happened in the world. We now see a big opportunity for our aestheticians to visit clients within their homes for one-on-one experiences."
Additional marketing plans include digital advertising, Instagram influencer partnerships and teaming up with a feng shui master.
"Like feng shui, what we are bringing to the table is a ritual, so we thought it would be fun to showcase this new experience through how an individual interacts with rituals they already have in their home. So, we're looking at a lot of new and exciting ways of marketing," said Michelle.
The company, which is funded by the support of 13 angel investors, is planning to roll out additional products to work with the applicator.
"With Clarisonic, we were stuck in cleansing. We don't have that limitation with this brand," said Dr. Robb. "The next step we will be looking at different types of facial treatments like masks and peels, as well as body and hair care. We're only limited by our imagination and, we have a really good imagination."