Indie brand Nuria, which launched six months ago, is hoping its global curation of skin care formulas, personalized retail strategy and philanthropic busi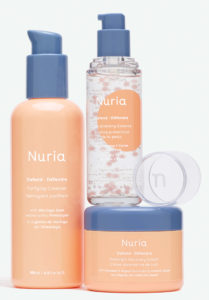 ness model will help it stand out in the increasingly crowded clean beauty market. Developed by Johnson & Johnson (J&J) veteran Naomi Furgiuele, the brand was founded with the mission of blending the wisdom of beauty rituals across the world into a solutions-oriented line that address the various skin care needs of women of all backgrounds. Naomi leads the brand with Dawn Kidd, CMO, Nuria, also a J&J veteran, and together the two and their employees are applying a combined 70 years of product development and clinical testing experience to bring Nuria to the masses. Here, the two executives discuss their strategies for creating brand differentiation, awareness and distribution.
Unique Brand Story
Every product in the line is inspired by skin care practices from different parts of the world. The peach line is inspired by skin care ingredients used different parts of Asia and designed to help skin recover from internal and external stressors; the blue line is inspired by Europe's varied climates and formulated for hydration; the green line is based on lush, warm environments and aims to help skin manage breakouts; and, a sensitive skin line will be developed using the wisdom of the Americas.
Global-First Distribution
"From the onset, it was important for us to put resources behind being a global brand, as we are a brand that represents global beauty wisdom," explained Dawn. "We're not for one type of woman, we're for the variety of women you would meet traveling around the world, so we launched with availability in North America and Asia."
Custom Retail Experiences
"Our strategy is focused on pop-ups," said Dawn, noting Nuria is available at Showfields in NYC, a summer Hamptons pop-up and will have a space in Riley Rose in August and September. "We will continue to leverage partnerships with existing retailers to meet the women there, interact with them, hear their feedback and have them try the product. It's all in short stints as we continue to hone our relationship with her and identify her needs even more. We're also online on our website."
She added, "We don't want to lock ourselves into retail partnerships or scale up to be in 5,000 doors tomorrow when we are still honing this brand. So, pop-ups offer a great way build out our consumer panel more and do some fine tuning. We will look for a longer-term commitment with a retailer that shares our same values once we've gone through this process."
Another way the brand is distributing its products is through beauty boxes. Nuria was featured in Glossybox last month and will be in a future FabFitFun box.
Influencer Strategy
"We're on both Facebook and Instagram and looking to expand," said Dawn. "We're looking for influencers who have the same depth of story as our brand. Everything seems so commercial all the time for consumers and if the person doesn't seem to really like the product or isn't really engaged with it, then it comes through. So, when we work with an influencer, we make her try the product, use it for a while, and make sure she has a true belief in the brand so that our story comes through."
"Also, they have to represent all consumers, from very pale to very dark," added Naomi. "We want to make sure everyone feels like they can be part of the brand, as it's meant to be for all women. Therefore, when we pick influencers to work with, we make sure to select a diverse representation."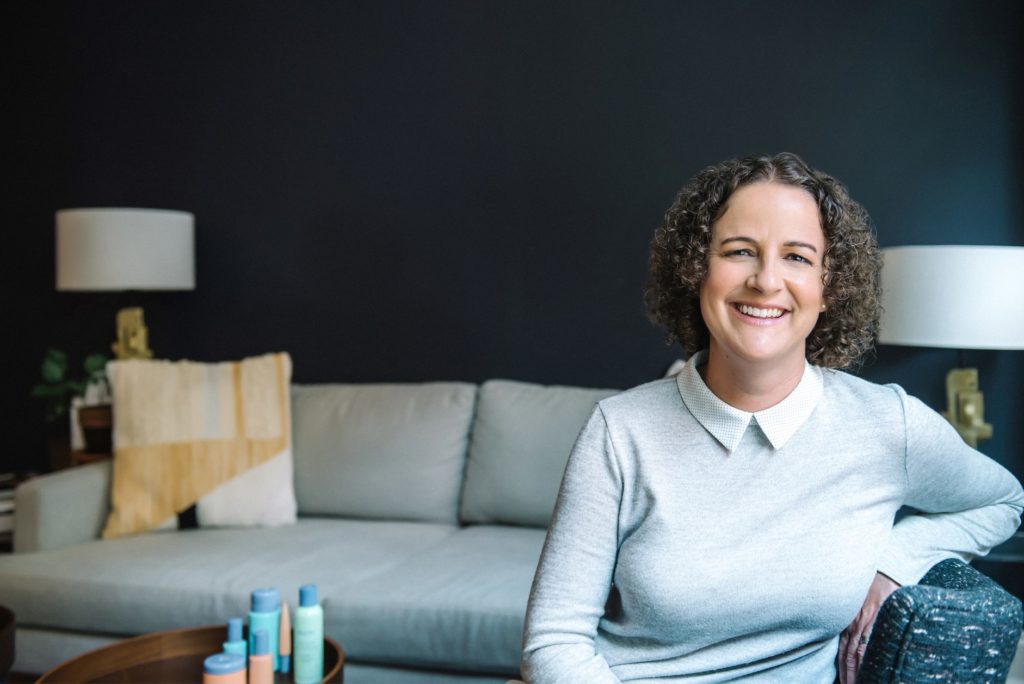 Relationship Building
"When you're an online brand you get to know consumers. I used to run Neutrogena, and because it was a huge brand I didn't feel like I had a one-on-one relationship with my consumers. But now, she DMs me and we answer her specific questions and offer recommendations. It's a much more personal relationship," said Dawn.
Furthermore, when creating products, the team uses learnings from the women they meet in their travels. "Some of the ingredients for the product development has been gleaned from events where we're meeting consumers," said Naomi. "For example, I went to an event in Japan where a woman dabbed ginseng under my eyes because they were puffy and now it's in our formulas. We also have co-creation groups in the U.S. China and Japan."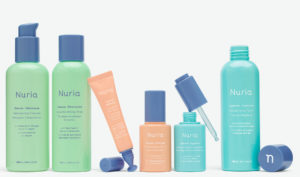 Thoughtful Packaging
"Skin care should be fun," said Naomi. "We really felt like the design should be as colorful and varied, just like women across the world. We also wanted to be easily shoppable so consumers can tell if the products will address their needs. Additionally, the packing is recyclable and all our paperboard is made from renewable energy. The packing is also designed to keep the product stable and safe from the moment you open to when you're done with the last drop, so a lot of technical thought went into it."
She added, "We always say that the beauty product that works best for you is the one that you use consistently so any way that you can engage the consumer with products that are effective will work for them because they will have fun using it, they will love the way it feels, and they'll love interacting with the packaging."
Social Impact
Social impact was baked into the beginning of the business concept. The brand exists to connect women across the globe and an enormous part of that is connecting with the next generation of women. To that end, a portion of the proceeds goes to She's the First, a NYC-based organization that supports girls who are the first in their family to graduate high school.
"We're not disclosing any sales information but I will reveal that from a social impact perspective, in 6 months we have generated over 3,000 hours of education, and we have reached more than 1,000 people a day who take action, whether its's visiting out site or donating to the nonprofit we support," aid Dawn.