The best beauty products start with the best raw materials. Your lipstick would not be lipstick without great pigments. Your night serum would be ineffective without cutting-edge active ingredients or specialty encapsulations. Your sunscreen would be useless without efficacious UV filters. Want access to these great ingredients? A team of experts at a new e-commerce initiative is uniquely positioned to help.
Today, one of the cosmetic industry's biggest suppliers, Presperse, is making it possible for beauty startups, formulators, and innovators to access make-or-break specialty ingredients that drive new products. Let's Make Beauty by Presperse has the main goal of offering the highest quality beauty ingredients to innovators, incubators, and indies so they can execute their vision without compromising their standards of excellence.
Under the leadership of Presperse's CEO Joy Atkinson — a self-affirmed beauty junkie and noted beauty industry vet — Let's Make Beauty by Presperse provides small-batch, high-quality materials to startup companies, at-home chemists, and indie entrepreneurs.
The idea came to Joy two years ago after sitting in on one of CEW's Founder Fridays sessions (Joy's been a CEW board member for over a decade). "One of the questions I asked the startups at the meet-up was, 'Where do you get your raw materials?'" Their answers ranged from Whole Foods to Michaels to Amazon to "wherever we can find them."
"So that sparked a fountain of ideas about how to help," Joy explains. "I'm a consumer-oriented thinker, so I immediately thought of premium ingredients and the quality and safety of the materials. Then there are the regulatory issues. I've done mergers and acquisitions and understand that the formulas must be high-quality and scalable if a large company wants to buy an indie brand. What if the large company dislikes the formula or rejects its ingredients?"
Most ingredient suppliers are like Costco: they sell in bulk. When a beauty brand needs materials, they typically have to purchase enough to fill 20,000 or more units. When a company is just getting off the ground, it can't afford — or need — anywhere near those quantities. Creators looking to innovate, Joy says, are often looking to produce small quantities of finished goods as they expand their brand offerings. That means they may not have access to the specialty materials that consumers are looking for in high-performance beauty products.
This leaves smaller brands with two options: buy overage of an ingredient that may be expensive and may not be used, or source it cheaply "in a gray market," where it may have been diluted and no longer be efficacious, Joy explains. Checking ingredient quality also requires analytical equipment to examine chemical structure — something not offered by places like Michaels or Amazon.
Joy, with equal regard for safety and fairness, wondered, "Why can't these founders have the same materials that the major companies have?" And so, the idea for Let's Make Beauty by Presperse was born. "We essentially turned ourselves into manufacturers," she says. "Selecting the finest materials that traditionally are only offered in bulk and repackaging them into smaller sizes at lower quantities and doing an amazing amount of safety around the manufacturing."
With an inventory of 400 materials — and a plan to acquire more — Joy believes all formulators should be able to create a large portion of their formulas through Let's Make Beauty. "We're looking to make super-complete solutions," she says. Presperse has materials for color cosmetics, skin care, body care, hair care, and sun care, and "we're offering limited specialty fragrance oils designed for specific use in our product categories," says Joy.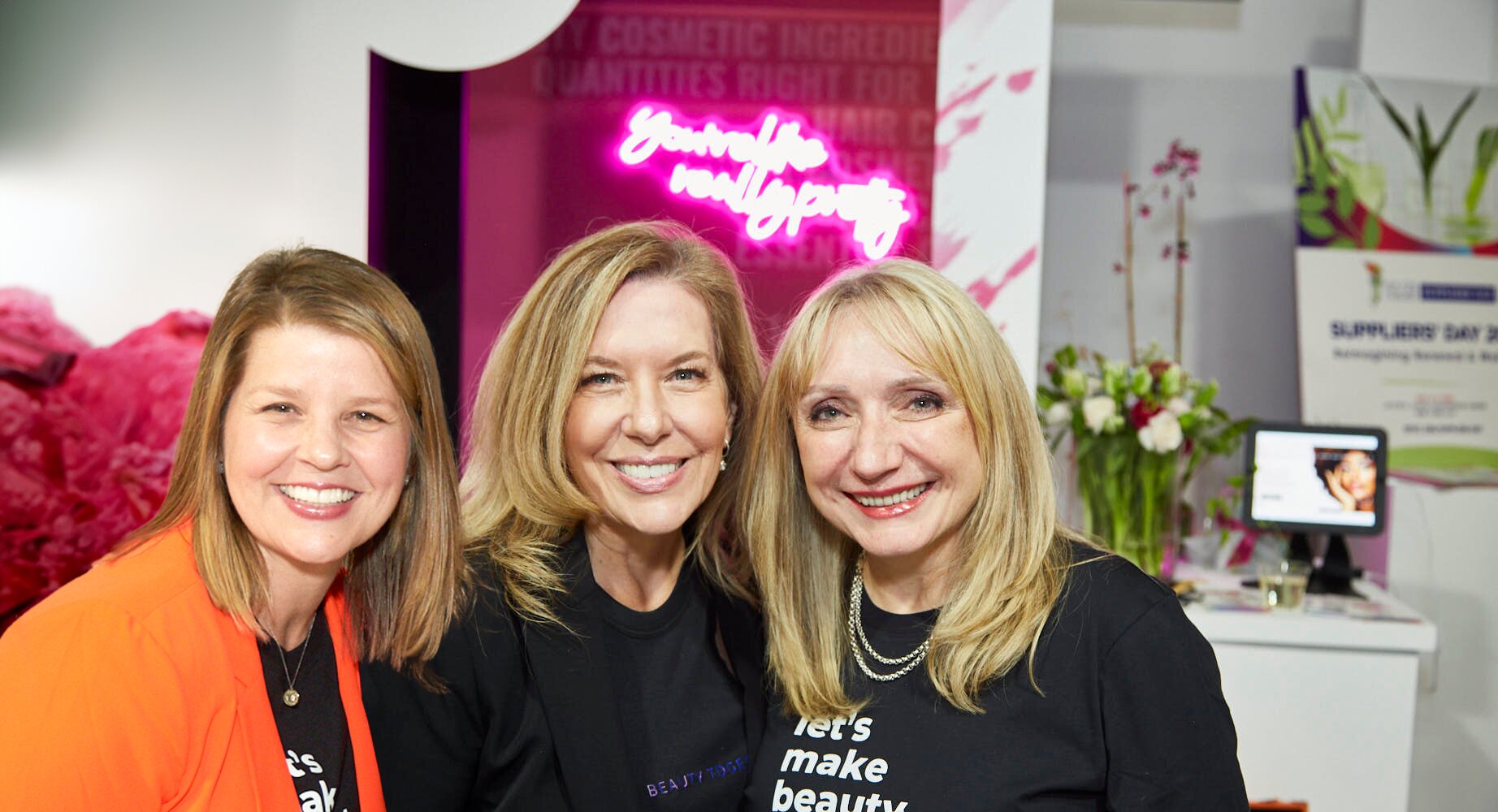 How can Let's Make Beauty offer small sizes when other suppliers haven't? "It's an investment," Joy says. "We want to supply the entire spectrum of customers by offering the largest companies the best value in high-quality bulk. We share our innovative palette in small quantities to be an integral part in the future of beauty. Let's Make Beauty is a transformational idea to help innovators in cosmetic chemistry and formulation. We want to go on their journey with them. Presperse is a preferred supplier for the best beauty brands who might acquire these smaller companies in the future." In other words, one perk of working with Let's Make Beauty is setting yourself up for acquisition or expansion success by using the highest quality, safety-tested ingredients that are scalable for the future.
Lots of Resources, Little Hassle
Beyond the ingredients themselves, Let's Make Beauty by Presperse offers a "beautiful B2B site that's an educational resource and an opportunity for suppliers to share information, too," explains Debra Butler, who spearheads marketing and design. Joy added that the site is "a specialty store within a store."
At Let's Make Beauty by Presperse, chemists, and brands can find:
An imagery catalog of ingredients. "We painstakingly worked to create extensive high-definition photography to show texture and color in the most realistic way," says Caitlin O'Rourke, who leads the technical and digital marketing for Let's Make Beauty. On every ingredient page, there's a list of benefits, applications, and what makes it unique.
Enhanced search. You can search by ingredient, function, or product type keywords, like blush. In the latter example, "It will tell you all the ingredients you need, and it will tell you how many grams to add to the cart based on your batch size," says Caitlin. If you're taken to a product page, you'll be able to see prototype formulations that can be used for inspiration.
Technical data sheets on a material. "We give you all the analysis and certificates for safety and all of the regulatory information, just as if you're working for a multi-national, luxury beauty brand," Joy says.
Claims badges. Ingredients are labeled with their claims, such as vegan suitable, natural origin index, gluten-free, cruelty-free, allergen-free, Halal, Kosher, and more for easy identification.
Educational videos. These will include topics important for our customers, including formulation ideas and lessons in finance, marketing, and social media.
Another key highlight of partnering with Let's Make Beauty by Presperse is reaping the benefits of parent brand Presperse — "that's part of our value proposition," says Joy — and that includes knowing ingredients adhere to high sustainability standards. "From a corporate social responsibility platform, Presperse leads by example regarding sustainability," notes Joy. Presperse has signed the UN Global Compact (Gender Equality, Decent Work, Economic Growth, Climate Action) and UN's Carbon Action Initiative, which works to reduce companies' carbon footprints. It is also a member of the Roundtable on Sustainable Palm Oil and a partner to EcoVadis, a third-party organization that gives sustainability ratings to businesses. Presperse never supplies mica from factories using child labor.
And there's more on the horizon. "We're trying to build partnerships within the value chain, for example, with a sustainable packaging supplier that we can recommend to these small businesses," says Kathryn Arcuri, the head merchant and sales director for the ecommerce site. "We're working on cultivating those connections for the entrepreneurs, giving them an inside foot in the door."
Including the Next Generation of Cosmetic Chemists
One of Let's Make Beauty by Presperse's first customers is the cosmetic science department at Rutgers University, which was previously "limited in their abilities from an innovative ingredient perspective," Joy says. "The professors come to us now, and we help stock their labs. They can then teach cosmetic formulation to their students at the highest professional standards." Such unprecedented access helps groom the next generation of beauty innovators.
And speaking of chemistry, Let's Make Beauty has turned what could easily be 'meh' info into engaging, social-media-friendly assets. Check out their Instagram, where you'll find beauty-magazine-worthy photos of powders, smears, and liquids. They've even reimagined the way materials get shipped to create a modern unboxing experience for chemists.
"We package ingredients in an exciting way, not just, 'Here's my boring shipment of raw materials,'" says Caitlin. "We're encouraging chemists to unbox their packages. There are cosmetic chemists out there who are a good source of truth in the beauty space, and we want them to share it with the world."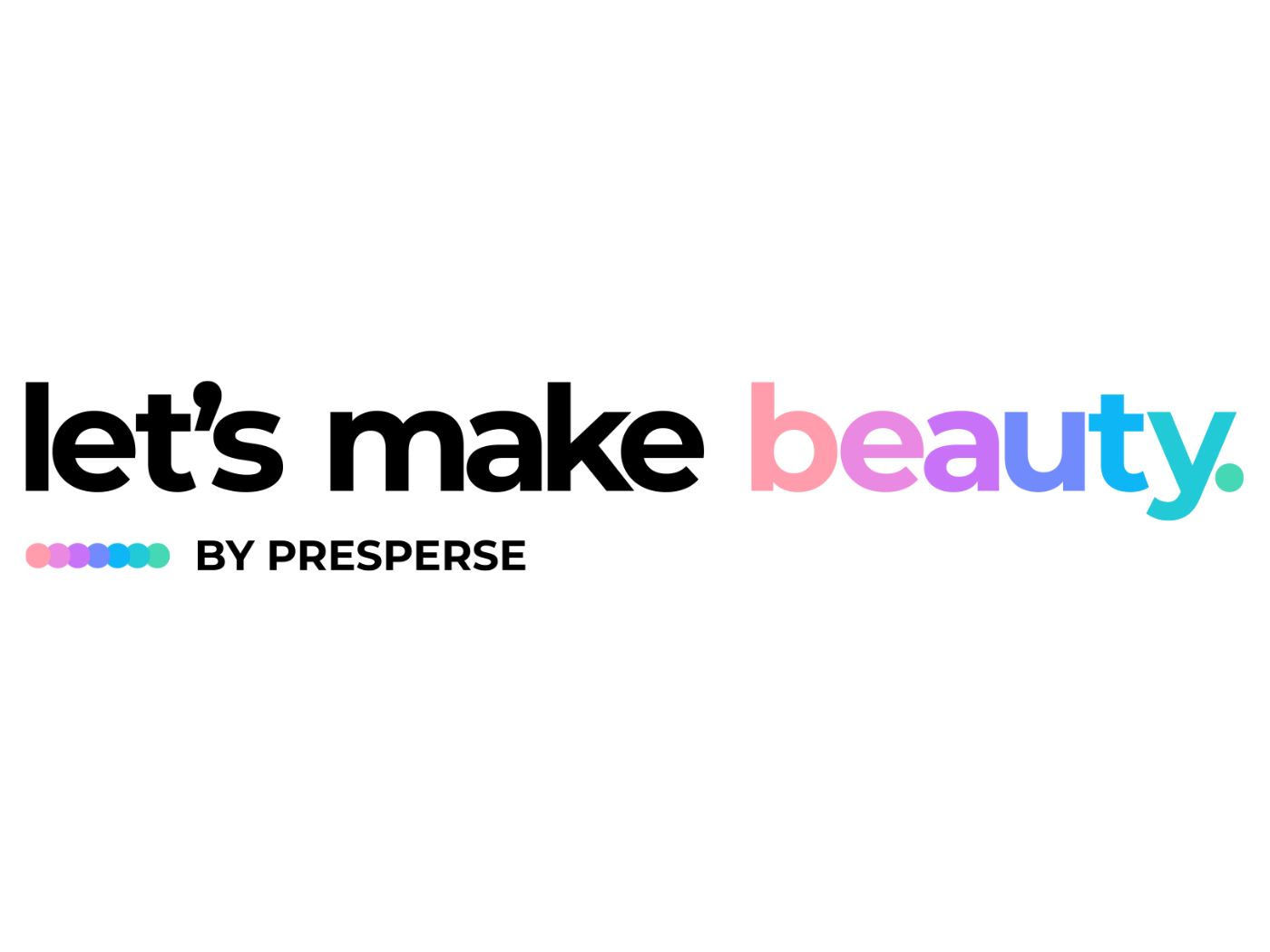 Want in? To access Let's Make Beauty by Presperse, you simply need your business's EIN number to sign up here.
For more information, please contact [email protected]