Even in the digital world, trying before buying is key.
Research conducted by Euromonitor ranks sampling among the top four motivators in purchasing beauty. The minis market, which accounts for deluxe and travel-size samples, grew by 13 percent to a record $1.2 billion in U.S. sales in 2018, according to The NPD Group.
Today, sampling has become part of every brand's marketing toolkit.
Beauty brands need new avenues to efficiently reach desired consumers.
Arcade Beauty, the pioneer of sampling, sensed a shift two years ago. "One of the key strategic decisions we made at the end of 2016 was to move sampling into the digital space," says Peter Lennox, President and Chief Executive Officer of Arcade. "We want to provide smart sampling solutions for our partners."
Arcade's first step was to launch a digital platform to execute social sampling for customers in 2018, allowing brands to reach consumers directly.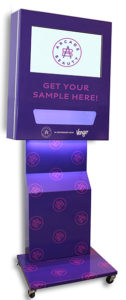 The next step was to duplicate the power of digital sampling in stores. "Why not do the same thing with retailers and brands using kiosk technology that allows the consumer to pick up the sample in store?" says Peter.
Moreover, kiosks allow retailers and brands the chance to promote beauty in other areas of a store with the idea that after trying a product, the consumer might make a visit to the beauty department for a full-size item.
Arcade Beauty is making that a reality with an equity investment in Vengo Labs, a retail tech company that's innovating out-of-home advertising and reinventing sampling distribution methods. Together, the companies deliver first-to-market "connected beauty sampling kiosks," or next-level vending machines. Arcade Beauty holds the exclusive distribution rights for Vengo technology for the beauty market.
Vengo's network currently reaches 25 million consumers per month in more than 1,000 locations. The goal of Arcade Beauty's investment is to substantially expand the reach of Vengo's tech-savvy vending machines as new outlets for beauty sampling. "This hybrid retail and marketing tech solution creates targeted and effective new retail, sampling and media opportunities for brands," says Peter.
Retailers can use these high-tech, digital vending machines to engage consumers, create a custom experience and collect valuable user data. For consumers, the kiosks provide the opportunity to receive beauty samples, in real time, in myriad locations, from stores to gyms to hotels to airports.
CEW: How will the kiosks be used at retail and in other locations?
Peter Lennox: They can be placed in any venue—we are bringing beauty products to the places most convenient for consumers. There are mini-kiosks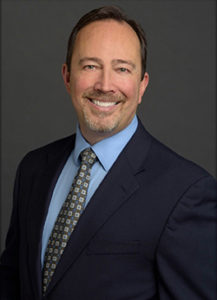 that can sit on a beauty counter. Or, one can be placed at the entry point of the beauty area to reach consumers who might not want to talk to a beauty consultant. Many people want to experience the product before purchasing but would prefer not to be sprayed when walking into a department. They can also be positioned in departments outside of beauty so someone can get a sample that drives them into the cosmetics department.
CEW: Beyond getting products into consumers' hands, what are the other advantages of partnering with Arcade Beauty?
P.L.: A key benefit of working with Arcade Beauty is our ability to capture consumer data. Digital campaigns allow us the opportunity to gauge results and measure ROI. Based on examples with Facebook and Instagram, we've seen between 70 to 85 percent form completion rates. Half of the consumers opt-in to receive further communication from the brand. It is an effective form of targeting, with a higher ROI and reduce the amount of sample waste, compared to magazines. These digital campaigns are also cost effective.
We've done some testing with kiosks and have seen huge spikes in sales during promotional periods. We know that there's a high likelihood people will buy full-size products after trial. The data supports the need to continue to move in this direction. The response from the brands is that they want us to do it. We are going to make this a sustainable approach to supporting brands and retailers in the marketplace.
CEW: What are Arcade's missions for the future?
P.L.: One of our goals is to make sampling with kiosks efficient. In the past with sampling machines, a brand would have to pay for customization. It could be expensive, so we want to bring costs down. The cost per sample can be higher than magazines, but we talk ROI, not cost per sample.
We are taking the lead for the future. We are going where the consumer is. We want to make sampling smarter, increase ROI and boost value by collecting data. That's our number one goal.
For More information visit www.arcadebeauty.com or contact Larry Berman at [email protected].