When it comes to products, the most beautifully packaged aren't always the most effective—but this month's Product Watch highlights those that occupy that rarified space of the Venn diagram, namely gorgeous items that are also multi-use, energizing for fall, and enhanced by technology.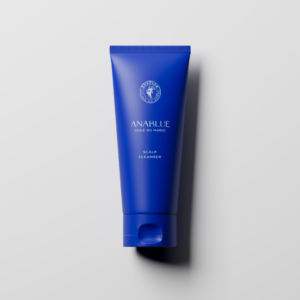 Anablue Haircare
This new Moroccan luxury hair care brand was founded by fashion-turned-beauty executive Lauren Perez. The Los Angeles-based hair conscious company puts hair health front and center, and features simple ingredients and rituals passed down through generations—but does so with a modern, science-forward twist. The brand's treatment oil is a must-try for anyone with heat-damaged or highlighted hair—just 10 minutes with it yields smoother, softer hair post-shower. The scalp cleanser exfoliates and removes product buildup, and also extends blowouts by about 24 hours (in my experience) which is key. The argan oil-infused serum imparts shine, hydration, and flexibility so it looks as good as it feels.  Price + Availability: Scalp Cleanser ($25), Hair Serum ($28) and Treatment Oil ($42) at anablue.com.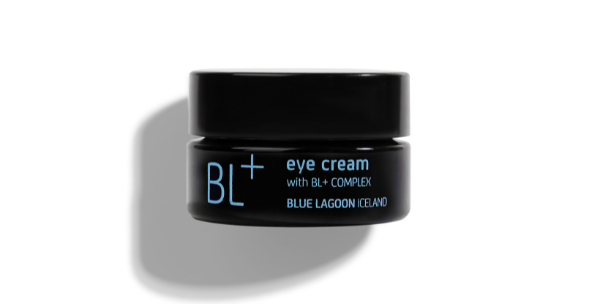 BL+ Eye Cream
After three years of Zooms, we're all acutely aware of what the area around our eyes looks like. This new eye cream from Nordic beauty brand Blue Lagoon Iceland Skincare brings bioactives into the mix for a smoothing and plumping effect. Launched this month, the new formulation features the patented BL+ COMPLEX, composed of blue lagoon microalgae and silica that works to stimulate collagen synthesis, prevent collagen breakdown, and strengthen the skin barrier. Featuring bakuchiol, niacinamide, ectoin, and ceramides, it keeps dryness at bay while lessening the look of visible lines and wrinkles, also helping to eradicate dullness. In short, if a glowy, bright under eye is what you're looking for, this will help. Price + Availability: $165 at skincare.bluelagoon.com.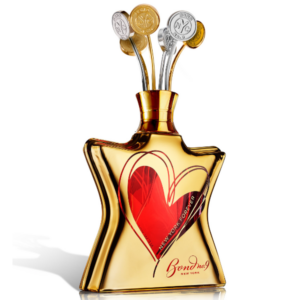 Bond No. 9 20th anniversary
Bond No. 9 is just so New York. "We are happy to scent you," seems to be their motto. So, there were high hopes for the brand's new scent to celebrate its 20th anniversary, called New York Forever.  This scent is everything to love about the city: bold, sexy, and confident. The cinnamon bark in the top note is immediately invigorating, and it sets the stage for the warm and earthy notes to follow. The patchouli and oriental gourmand notes are perfectly balanced, and they create a scent that is both sophisticated and playful. I love wearing New York Forever on nights out in the city. It's also a great fragrance for work, as it's both professional and feminine. One tip: New York Forever is a fairly strong scent, so apply with a light hand. A spray on each pulse point and one on your décolletage will be enough to make a statement without being overpowering.  Price + Availability: $550, sold at Bond No.9 New York and Miami stores, in addition to Saks Fifth Avenue nationwide, select Bloomingdale's and Neiman Marcus stores, Harrods UK, Selfridges UK and bondno9.com.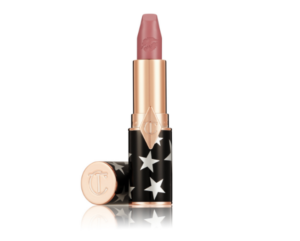 Charlotte Tilbury Rock Lips Lipstick
The perfect way to channel your inner rock star for fall. Inspired by Elton John's star power, these two shades suit a range of scenarios. Rocket Girl is a cool, nude-pink that recalls the versatility of Tilbury's mega best seller, Pillow Talk, and Ready for Lust, a deep-berry red that looks stunning with a little smudged black eyeliner.  The matte formula is infused with the brand's signature Lipstick Tree Extract, which softens the matte finish while amping up hydration. Oils, waxes, and vitamin E give it comfortable wear that lasts. You can apply both shades with a brush for precision or dab it on with a finger for a stain effect. Price + Availability: $29 at charlottetilbury.com.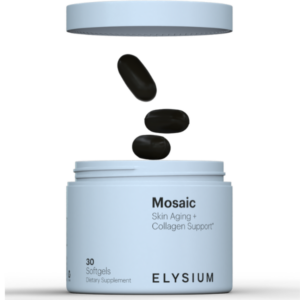 Elysium Mosaic Skin Aging + Collagen Support
This supplement is a game changer in terms of imparting a little extra dewiness and moisture to aging skin. It features carotenoids, which are naturally occurring antioxidants that work to enhance the skin's appearance body-wide to protect and restore elasticity. In just two weeks, I saw a difference after taking the supplement daily. Of course, I was diligent about my skin care, but this collagen treatment gives skin a plump, hydrated appearance that collagen powders provide, with a little extra oomph. Price + Availability: $90 at elysiumhealth.com.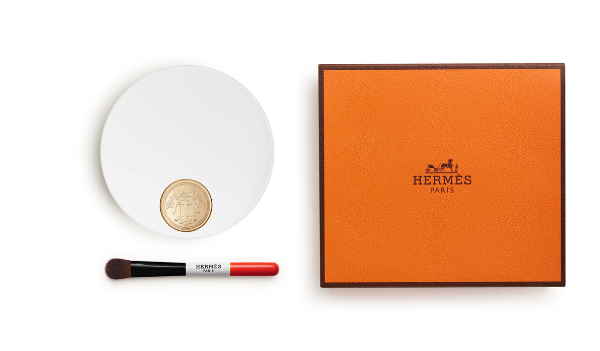 Hermès Beauty Le Regard Collection
You know how there are always at least two colors you'll never use in any eyeshadow palette? Hermès Beauty is challenging that notion with its new eye makeup collection called Le Regard. I will definitely be hitting pan on these luxe shadows. The collection includes six refillable Ombres d'Hermès eyeshadow quartets ($108) and each offers three neutral shades and a fourth bold hue, like teal, coral pink or deep navy blue. These shadows are pigmented but blendable, with a mix of satin and shimmer finishes to create a multitude of eye looks. The bold color works great as a liner by wetting a slanted liner brush and applying it to the lash line. To complement the shadow concept, there are coordinating Trait d'Hermès mascaras ($68) in colors inspired by heritage Hermès shades—including Violet Indigo, which is a deep cerulean blue; Vert Titien, which is a dark hunter green; and Rouge H, a cherry brown with a tinge of rich burgundy. If you're looking for a falsies-esque mascara, this isn't your formula—but the coordinated hues thicken and darken lashes while imparting a little color that looks fantastic in sunlight or candlelight.  Price + Availability: Ombres d'Hermès eyeshadow quartets ($108) and Trait d'Hermès mascaras ($68) at hermes.com.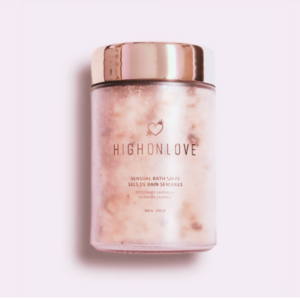 HighOnLove Sensual Bath Salts
HighOnLove's new Sensual Bath Salts aim to help destress thanks to a blend of chamomile, ylang ylang oil, lavender, and rosemary.  When combined with the heat of bathwater or the shower, the result is like heaven for the olfactory senses. Using them in the bath gives the full benefit of the blend of Himalayan, Dead Sea, and Epsom salts to ease muscle tension and boost circulation. Pair it with a podcast and feel restored to factory settings.  Price + Availability: $55 at highonlove.ca and coming soon to Amazon.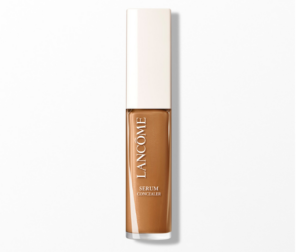 Lancôme Care & Glow Serum Concealer
Concealers are a tall order for me. But when you find one that's well formulated, covers dark circles, and won't highlight fine lines? You want to throw it a party, and that's the case with this new formula from Lancôme. The difference is in its 81% serum base that brightens while it blurs. Available in 24 shades, this blends easily and won't crease or cake for up to 12 hours. The special applicator is key here—it boasts a curved surface, a flat surface, and a pointed tip—all of which work to cover the tiny crevices of the eye area without depositing too much product. Less is more when it comes to camouflaging imperfections in the undereye area.  Price + Availability: Lancôme Care & Glow Serum Concealer is sold at Lancôme counters and lancome-usa.com for $29.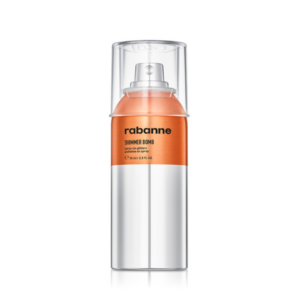 Rabanne Makeup Shimmer Bomb Face and Body Glitter Spray
This feels like a product that comes from the future. Rabanne's new shimmer spray can be localized onto lids or sprayed with wild abandon to add a touch of glimmer to collarbones and shins—the possibilities are endless. The vegan formula releases a pigmented steam of rich metallic color. It's inspired by fashion fabrics and comes in three beautiful gleaming hues that recall lamé—if lamé were translated into a sheerer wash of spray with tiny pieces of glitter suspended in a metallic formula that can be blended (but do it quickly—it dries fast!).  Price + Availability: $30 at Ulta Beauty stores and ulta.com.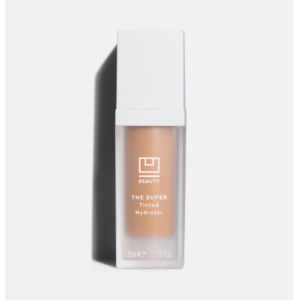 U Beauty Super Tinted Hydrator
Ok, this thing's incredible. Somehow, this has a beautiful, diaphanous texture that feels like a real tinted moisturizer—and yet it covers what it needs to cover. I'll add a little concealer to tougher spots, but that's it. The color matching is also ideal. All 11 shades are designed to cover two to three skin tones each. I was already a fan of The Hydrator and The Resurfacing Compound—so this has been added my essentials list. Price + Availability: $108 at ubeauty.com, Violet Grey, Bluemercury, Saks Fifth Avenue, Nordstrom, Revolve, Bergdorf Goodman, Bloomingdale's, Cos Bar and more.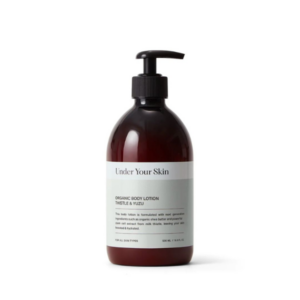 Under Your Skin
I'm so ready for SBeauty—Swedish beauty. Enter Under Your Skin, a new Stockholm-based line of body and hair care. Sweden is known for its exceptional sustainability and ingredient regulations and this brand founded by mother-daughter duo Lovisa and Christina Hahn is composed of organic ingredient combinations rarely seen stateside. Think: capilia longa, upcycled apple seed oil, and milk thistle stem-cell extract. With beautiful products for hair and body, the new-to-the-U.S. range includes the following products. Among my favorites are the detox shampoo, organic body scrub and body wash. With super subtle, vaguely herbal scents, these products boast elegant textures and beautifully moisturizing results.  Price + Availability: Detox Shampoo and Conditioner (Kit: $58, Each: $34), Hair Growth Bundle (Kit: $72, Shampoo/Conditioner: $24, Serum: $36), Body Treatment Oil ($30), Body Treatment Scrub ($26) at underyourskin.co.