As the CEO and co-founder of  Gen See, Danya Klein leverages two decades of beauty marketing and branding expertise to elevate the DTC beauty brand she launched globally earlier this year. Most recently, Danya oversaw brand partnerships at Preen.Me, a data insights and influencer marketing platform which called Unilever, Estée Lauder, and Shiseido clients. Danya, who has also worked at Coty Prestige and L'Oréal, is a regional expert in the Far East and speaks Mandarin, Hebrew, and English. Here, Gen See's Danya Klein talks to Beauty News about launching a DTC brand during the pandemic, the continued rise of influencers, and the importance of digital-first beauty brand.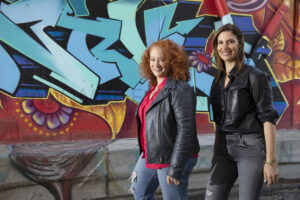 Beauty News: Can you share a bit about your background and how you came to start Gen See?
Danya Klein: I've been in the beauty industry for many years. I started my career at Clinique in 1998 and worked on La Mer and Jo Malone when they were acquired by Lauder. I also worked for several years in the Professional Division at L'Oréal, and I was at Coty working on Calvin Klein Fragrances. I've had all the big brand experiences. Then I moved to Israel, where I led Preen.Me, which was all about being on the cutting edge of influencer marketing. It was a time when we were pioneering how private equity and venture capital started to look at social data to help inform their acquisitions. We worked with Bain and General Atlantic, and also partnered closely with Revlon, Charlotte Tilbury, and Il Makiage. That's when we partnered with CEW to help steer some of the partnerships around influencers. Then the pandemic hit. Knowing so much about the industry and how it works, and knowing a lot about digital marketing, I decided that it was time to be courageous and do something that I have dreamed about for a long time. So, along with my business partner from Preen.Me, Tamar Yaniv, we started working on Gen See and launched it February.
BN: How do you define Gen See?

DK: Gen See is a clean, vegan, cruelty-free sustainable brand with ethical, inclusive work practices built into it. It was important for us to take many of the learnings from the social movements that started during the pandemic and apply them to our brand. We asked ourselves what customers really want, what they want from their ingredients, whether they want vegan and cruelty-free, and sustainable packaging. Something we really understood is that people want to do better.
We seeded our launch to more than 300 influencers, and the response has been phenomenal. The outer packaging got people excited as well, which is sustainable, and was not easy to find during the pandemic. Everything in Gen See uses a high percentage of post-consumer recycled materials or alternative plastics. Our lipsticks are actually made without magnets because magnets are landfill garbage. And, we created products that are really eye-catching. They're a bit of a Seventies throwback. We formulated the products in Italy with top formulators. They are some of the best clean formulations out there because we really focused on performance.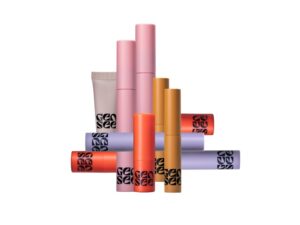 BN: How many products are in the line?
DK: We launched with five SKUs, including lipstick, mascara, and a cheek/lip product, which is very sheer. It's really doing well on social because it's very blendable and easy to use. We also have a brow product designed to help users achieve a full look with very little work. We have two launches underway; metallic liquid eyeshadows. Everything at Gen See is priced between $18 and $22.
BN: Is the brand on TikTok?

DK: Yes. People are having fun doing unboxings. Everything ships in a washable paper bag that looks like leather and they shake all the products out. We are working with them right now, and also Shop My Shelf.
BN: You worked with Il Makiage while you were at Preen.Me. Do you believe that consumer tech is the future of beauty?
DK: We have the same ambitions in the sense that we want to be tech first, build unique technologies and performance funnels, which is something that Il Makiage does very well. It has become a unicorn with over $1 billion valuation, and Goldman Sachs is taking them public. Il Makiage's CTO, Eran Dorot, (co-founder of Il Makiage), just joined our company.  We are lucky to have him.