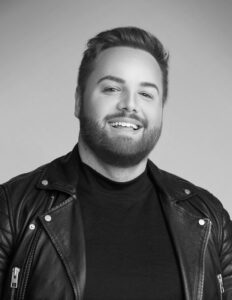 Brand: Non Gender Specific
Founder: Andrew Glass
Launch Date: February 2018
Sales: $5.5 Million
Distribution: Credo Beauty stores nationwide. In September, the brand will also be launching within Sephora SEA in six countries, as well as Australia.
Point of difference: "We were talking genderless beauty before it was a trend. When we first started buyers were like, 'Huh?' Now we're known globally as 'the brand for all humans' and I think that being one of the first will always differentiate our brand from others," said Andrew.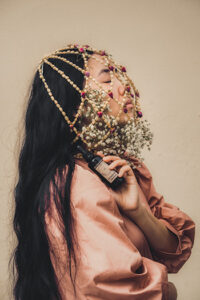 Newness: On August 1, the brand will debut its latest product, Phytonutrient Concentrate, on its website, followed by Credo on August 17. The  formula has been in the works for three years (before the brand even launched). "My goal was to develop a luxurious face oil for all skin types. There are a lot of face oils on the market but only a few that dominate the category, so I wouldn't settle on a formula until we had a category-defining product that was better than anything else out there. Through years in research and development we finally mixed up a magical formula that features 23 botanicals, over 72 nutrients, omegas and fatty acids, and a proprietary delivery system we call Antidotal Phytonutrient Infusion. This is truly a game-changing product," he said.
Sustainability: "Our goal is to simplify skin care and at the same time reduce consumer waste," said Andrew. "We're doing that by creating multi-correctional formulas for all skin types that drastically reduces the number of products needed to get great skin. We take it a step further by using recyclable and/or sustainable packaging. Our glass bottles have very little components and are completely recyclable, and our skin care boxes are made 80 percent post-consumer waste, 10 percent hemp and is manufactured using 100 percent renewable energy. They're FSC certified, Green-E certified and PCF certified. Our fragrance box is 100 percent biodegradable and is infused with wildflower seeds, so you simply plant the box instead of throwing it away or recycling it and actually bring beauty back to the planet by growing wild flowers, which not many brands can say they do."
Marketing/communications: "We work with a handful of like-minded influencers on a regular basis, but we put most of our efforts into our visuals," shared Andrew. "We're known for creating stunning photos that represent our brand and our products, and they really resonate with our social media followers and customers."
Best advice ever received: "Follow your gut. It's so cliche but so true," he said. "When I was about to launch NGS literally everyone was telling me, 'what kind of name is Non Gender Specific?' and 'nobody is going to get it.' Now when I think back I'm so happy that I didn't listen to them and stuck with my gut and my intuition."