Scent is king among Black and Hispanic consumers. They wear fragrances more often than any other ethnic group. They buy it for themselves much more frequently. And more than 60% of Black and Hispanic consumers said they won't leave the house without wearing fragrance – it's part of their daily beauty ritual. According to the latest findings from the 2022 Fragrance Consumer Report from NPD, these numbers significantly outperform their white and Asian counterparts.
To better understand Black and Hispanic consumer preferences—especially since the demographic represents such a large consumer audience, global beauty brand supplier Symrise engaged in qualitative research to help its partners. One finding is that these consumers are even more likely to wear multiple fragrances on the same day – switching up their scent or layering to create a signature scent.
"Compared to other ethnicities, Black and Hispanic consumers are more engaged not only with fragrance products, but across all beauty categories," said Larissa Jensen, Beauty Industry Adviser at NPD. "Understanding the nuances of how Black and Hispanic shoppers interact with the beauty industry by category can help to uncover the opportunities with these very tuned-in consumers."
Symrise qualitative research shows that for Hispanics, cultural pride is richly rooted in customs, traditions, and family. Authenticity for this group is linked to representation across the spectrum of Latin and LatinX groups, social involvement and give-backs that promote Hispanic communities.
Black heritage and culture are also grounded in authenticity and rich in self-love, a notion deeply connected to loving the skin (and hair) that you have. Both groups carry a sense of strength, uniqueness, and perseverance, which they look for in beauty campaigns and mission-based brands. Two brands doing this best, according to Symrise, are Brown Girl Jane and Nopalera.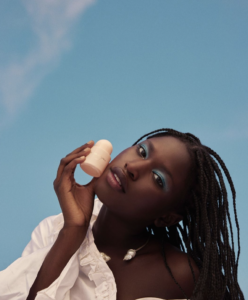 Three Black women—Tai Beauchamp, Malaika and Nia Jones, the co-founders of   Brown Girl Jane—created the brand to help their community use their products as a tool to achieve more rest, balance, and wellness.  Brown Girl Jane's products, which include broad-spectrum CBD tinctures and skin care oils, plus scented candles and a perfume, were born out of Malaika's own experience with CBD and her hope to flip its negative reputation within the Black community. Beyond product assortment, Brown Girl Jane hopes to create a space for Black women in the wellness industry, which has traditionally overlooked women of color.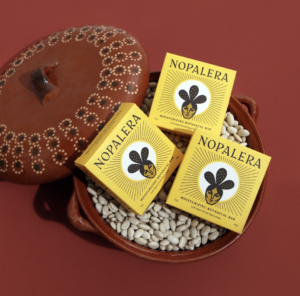 Another notable beauty darling, Nopalera was founded to elevate and celebrate Latina culture with products inspired by the beauty and richness of Mexico, taking inspiration from the nopal cactus. The plant is an ancient symbol of Mexican culture and one of the most sustainable, nourishing, and versatile plants in the world.
On a larger scale, Sephora, Ulta Beauty, and Target are three retail leaders that are identifying and addressing gaps in product assortment that cater to Black and Brown consumers. Each retailer has taken responsibility to spotlight diverse voices and brand founders, in addition to creating dedicated shelf space for an inclusive in-store experience.
For more information on Symrise visit www.symrise.com and
https://www.instagram.com/symrise_finefragrancestories/
Join the beauty industry for the latest data and conversation surrounding DE&I at CEW's 2022 Diversity & Inclusion Forum on October 19, a free, virtual, 90-minute event. Click here to register.